COUPLES GOLF AND DINNER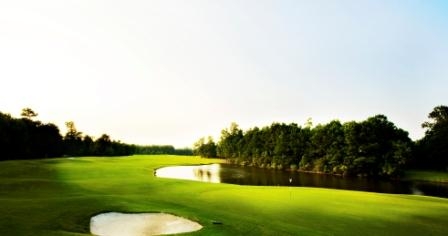 SUNDAY, NOVEMBER 15
$38 Per Couple, Includes
Tax and Gratuity.

The Competition: 12:30 Shotgun Start
General Rules
FORMAT: Captains Choice: Each Team must chose 9 HOLES FOR MEN AND 9 HOLES FOR WOMEN TO TEE OFF. ANY 9 HOLES ON THE COURSE.
On the holes that the Men hit from, ONLY WOMEN may hit the 2nd shot. Automatic 2 putt rule is in effect. All balls may be lifted and placed within one (1) club length (no closer to the hole) of the ball. The position of the ball may not be improved. Example: Rough to fairway, fringe to green, in a hazard to out of a hazard.
TEES: Men- Blue Tees Women- Red Tees
Enjoy a meal after Couples Golf.
TO RSVP, CALL 843-856-9378

Mixed Green Salad
with your choice or
ranch dressing or red wine vinaigrette
Warm Dinner Rolls
with soft butter
Turkey Pot Pie
Smoked Pork Loin
with cranberry chutney
Green Beans Almondine
Apple Cranberry Cobbler
with fresh whipped cream